With over 40 graduating classes, AgForestry has a strong alumni force of over 1,100 individuals. 
The AgForestry Alumni Council works to organize ongoing educational, networking and fun activities throughout the year. Opportunities include receptions, conferences, tours, speakers and an annual excursion in-state, national or international. All of these events are open to alumni and friends of AgForestry. Check out our calendar to see future events in your area. 
In 2018, the AgForestry Class Liaison Project was started. Up to four volunteers stepped up from each class to assist will keeping communication open to fellow class members.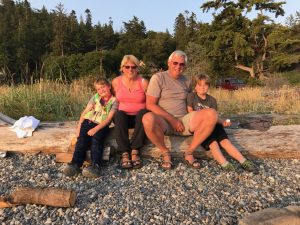 If you'd like to get involved with either the Alumni Council or Class Liaisons please reach out to us at leaders@agforestry.org and we'll put you in touch with Dave.