AgForestry Annual Meeting
Thursday - November 5th, 2020 - 11:30 am - 1:15 pm
The meeting will be held on Zoom
20/20 Vision: Hindsight and Foresight
Annual Meeting of AgForestry Members
We're navigating a period of uncertainty, anxiety and often heartbreaking consequences.
At least in hindsight, can you see 2020 through rose colored glasses? Going forward, is your vision better than 2020?
Take an extended lunch break and join us virtually for AgForestry's Annual Meeting of Members. The agenda features: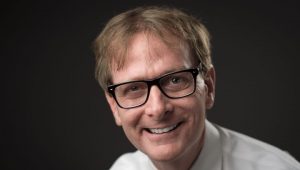 The Inevitability of Change is the Mother of Innovation:

Be inspired by Rob Curley, editor of The Spokesman-Review. Hear about his approach to innovation and lessons learned in his quest to shift his organization and industry from surviving to thriving.

Why COVID-19 Will Propel AgForestry Forward: Get an update on AgForestry including exciting innovations we've made, how we're adapting to challenges we face, and what we expect for the future.
Insights from Stakeholder Outreach: Learn what AgForestry stakeholders say about challenges the leaders of today and tomorrow face. Our research findings will help position AgForestry for the next 40 years.
Board Elections: Up to five new members will join the AgForestry Board of Directors. Current donor-members will receive an electronic ballot via email.