While Classes 41 and 42 are unable to meet in person, we have developed a variety of opportunities for class members to stay engaged with each other and continue their leadership growth.
This monthly webinar series provides participants with interactive and tactical skills development opportunities.
The following Tune-up Tuesday topics are open to alumni, supporters and potential prospects.
February 9, 12-1 p.m.
Parliamentary Procedure
Presenter: Ben Cochrane, Cochrane Sons Farms, AgForestry Class 41
March 9, 12-1 p.m.
Collaborative Decision Making
Presenter: Michael J. Gaffney, Assistant Director, WSU Extension
The best leaders are the best learners! This is an opportunity to continue leadership development with a minimal time commitment. The book club will read and discuss one book each quarter.
Our Current Selection: Tools and Weapons by Brad Smith, President of Microsoft.
Virtual discussion: March 24, at 7 p.m.
We've been able to pair 14 alumni mentors with members of Classes 41 and 42. We hope to make this an ongoing program of AgForestry.
What class members have to say...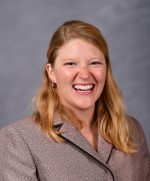 Katie Tackman (Class 42), mentored by Annie Byerley (Class 40)
The introduction of the mentorship program provided an opportunity to have someone on the outside help guide me in my professional life. Annie has been awesome about checking in, and giving me some insight into her journey and what some of the things are that have brought her to where she is today. Hannah paired me with someone who is living their best life, past, future, present, but still prioritizes making an impact in her community and having a family. These are the values I want to enact in my own life.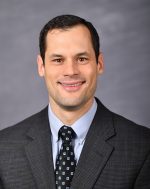 Jerod Morris (Class 42), mentored by Dave Roseleip (Class 1)
AgForestry's new mentoring program has been a great experience so far. Having someone I can share my thoughts and ideas with has been immensely helpful in clarifying my goals as I work on developing my skills as a leader. Getting regular feedback from my mentor helps to keep me much more focused and accountable than I would be on my own.
As part of the traditional program, class participants establish personal leadership development goals. For Class 42 participants who were interested, we assigned them to a 'Goal Getters Group.' These groups of three provide accountability, support, and encouragement to each other as they practice and pursue their leadership goals.