Please email us at leaders@agforestry.org to suggest topics or speakers you believe would benefit AgForestry alumni and friends.
Agricultural Labor Issues
with April Clayton & Rosella Mosby
Wednesday, October 21, 2020
12 - 1 pm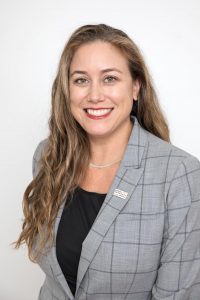 April Clayton joined Red Apple Orchards in Orondo, Washington, after marrying her husband, Mike, in 2010. On the farm, the family grows six varieties of organic apples and five varieties of cherries. 
In addition to working at Red Apple Orchards, April is president and chairs three committees for the Chelan/Douglas County Farm Bureau.  She is currently the president of Episcopal Church Women at St. Andrews, a member of Northwest Farm Credit Local Advisory Committee, and a committee chair for Events and Outreach on the Wenatchee Valley College Foundation Board.  April was also a member of Partners in Advocacy Leadership class 9, an executive style advanced agricultural advocacy training program through the American Farm Bureau Federation.  Her involvement in Agriculture was spurred by a desire to promote farming, shed light on misconceptions surrounding farming and stop the advancement of burdensome regulations.

April holds a Bachelor of Science degree in Biochemistry from Florida State University and a PhD in Analytical Chemistry from the University of California, Davis and is a U.S. Patent holder for 'developing a method to test an unopened bottle of wine with the cork still intact'. She and her husband have two children, John (10) and Johanna (8).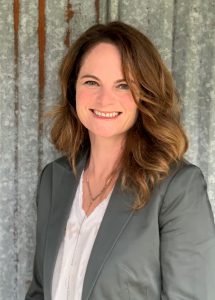 Rosella and her husband, Burr, own Mosby Farms in the beautiful Green River Valley outside of Auburn, Washington – just south of Seattle. Mosby Farms provides hand weeded, hand harvested specialty vegetables to Pacific Northwest grocery chains, produce houses and the immediate local community. Rosella believes agriculture is our most essential industry and the need to prioritize it is vital because without agriculture there is no food, fodder, fiber or fuel. She is the Washington State Ambassador for the Farm Journal Foundation, serves on the Washington Farm Bureau Board of Directors, and is a member of American Farm Bureau's Go Team. Her two daughters and two sons are her favorite source of laughter, motivation and encouragement.
Organic Farming & Soil Health
We welcome alumni Brad Bailie (Class 29), organic farmer from Connell, discuss the challenges associated with organic farming (row crops) as well as the importance of soil health.
Wednesday, November 18th, 2020
12 - 1 pm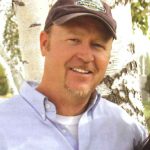 Brad Bailie operates a 600 acre diversified organic farm on land that has been in his family since 1915. Brad graduated with his BS in Crop Science from WSU in 1995. After some time traveling in Central America and working in seed sales, Brad began faming with his father in 1997. Crops he raises today include onions, potatoes, butternut squash, peas, ancient grains, and spinach. Brad and his wife, Esther, currently reside in her childhood home in the thriving metropolis of Connell. When Brad and Esther are not busy with their respective careers or volunteering around the community, they can be found traveling to Esther's first home, Columbia. Spending time on each continent allows them to both remain connected to their family and friends.
Wednesday, December 16, 2020; 12 – 1 pm


2021 Legislative Update with 

Bruce Beckett (Class 16), Heather Hansen (Class 17), Matt Comisky (Class 31) and Senator Mark Schoesler (Class 10)
Please join AgForestry in hosting a panel of distinguished alumni as they give us a preview of the 2021 legislative session. This monthly webinar will be conducted in a "meeting" format to be more interactive with the audience.
More info will be posted soon, click here to sign up now!
Webinar sponsorship opportunities are available and appreciated. Please contact us to discuss giving options.