Please email us at leaders@agforestry.org to suggest topics or speakers you believe would benefit AgForestry alumni and friends.
Legislative Update with Senator Warnick and
Senator Van De Wege
Wednesday, August 26th, 2020: noon - 1 pm on Zoom
Judy Warnick grew up on a small family dairy farm in Deer Park, Washington. She and her husband, Roy, own and operate a small business in Moses Lake. Judy and Roy have three grown daughters and eight grandchildren who all live in Eastern Washington. She currently serves as the Ranking Member on the Senate Agriculture, Water, Natural Resources and Parks Committee and is the Senate Republican Assistant Caucus Chair. 
Kevin Van De Wege is a firefighter, paramedic, husband and father. A lifelong Washington resident, he is serving his first term in the Senate after five terms in the House of Representatives.
As a young child, Kevin's parents instilled the core values of family and service in him. When he was old enough to serve his community, Kevin became a volunteer firefighter, eventually deciding to turn it into a full-time career.
He went on to earn degrees in fire administration and fire investigation, as well as paramedic certification. He also received a BA in Social Science from Washington State University and an MA in Public Administration from Fort Hays University.
The chair of the Senate Agriculture, Water, Natural Resources & Parks Committee, Kevin also serves on the Senate Ways & Means Committee and the Senate Health & Long Term Care Committee.
Kevin's legislative accomplishments include helping to secure permanent, year-round funding for a rescue tug at Neah Bay, and keeping state parks open to the public even in the midst of severe budget challenges. In 2009, he was presented with a "Sound Hero" award from People for Puget Sound for his work to help protect Puget Sound and the Strait of Juan de Fuca from oil spills.
A proud resident of the beautiful community of Sequim, Kevin and his wife Jennifer, a vice principal at Roosevelt Elementary School, enjoy raising their two teenagers on the Olympic Peninsula.
What's all the Buzz About:
WSU's New Bee & Pollinator Facility and
an Asian Giant Hornet Update
Wednesday, September 23rd, 2020: noon - 1 pm on Zoom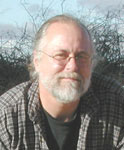 Join Dr. Walter Sheppard as he gives an overview of the new Bee & Pollinator Facility, as well as an update on the impact of the Asian Giant Hornet in Washington.
Honey bees are the single most important pollinator contributing to a healthy global food supply. Declines in insect pollinators worldwide present a challenge for food security.
Washington State University's new Honey Bee and Pollinator Research, Extension and Education Facility at Othello, offers a new home for development of the world's best programs to help save the bees. Opened in spring 2020, this new facility is located amid the pollinator-dependent agriculture of central Washington.
"This facility will increase collaboration and allow for enhanced short courses, demonstrations and classes for beekeepers—which will directly help the agricultural industry since honey bees are vital to our food supply," said Steve Sheppard, P. F. Thurber Endowed Professor of Pollinator Ecology in WSU's Department of Entomology. "This facility will really help upgrade the work we do."
Wednesday, October 21, 2020; 12 – 1 pm
Wednesday, November 18, 2020; 12 – 1 pm

Organic Farming & Soil Health with Brad Bailie (Class 29), owner of Lenwood Farms in Connell
More info will be posted soon, but click here to sign up now!
Wednesday, December 16, 2020; 12 – 1 pm


2021 Legislative Outlook with 

Bruce Beckett (Class 16) of The Beckett Group
More info will be posted soon, click here to sign up now!
Webinar sponsorship opportunities are available and appreciated. Please contact us to discuss giving options.