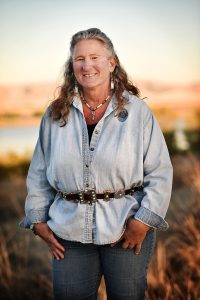 Andrea Mann, AgForestry Leadership Class 15
If It Were Not For AgForestry….Where would you be today?
As a farm kid from Nebraska, I had no idea I would be living near the ocean and forests one day. My next interests were wildlife, range and tree farming which brought me to the University of Nebraska, USDA, and eventually Washington State in 1986. I learned about AgForestry through farmers I worked with who were graduates. I applied, interviewed, and was selected for Class 15 in the summer of 1991.
My classmates were from all walks of life with great diversity in their knowledge and experiences. I learned so much from them and their interests and passions. I had not traveled out of the country further than Vancouver, B.C. or Juarez, Mexico, so traveling to SE Asia (S. Korea, Thailand, Singapore, and Malaysia) was an excellent opportunity to learn about agriculture, culture, art, and travel. I also had never been involved politically as a federal employee. Traveling to Olympia, Washington D.C. and Virginia were an education in how to play the game to gain support for your interests.
I learned to write concise white papers, develop effective public policy, and present direct pointed testimony which came in handy when volunteering with non-profits focused on social justice, regenerative agriculture, and environmental justice. I also learned to feel more comfortable speaking in front of an audience, especially an audience who didn't agree with my point of view. I learned to listen and respect others viewpoints and how to work together to resolve conflict.
After graduation I continued to give back to AgForestry by helping with the selection committee, attending alumni tours, participating in class outreach and fundraising events, and eventually serving on the board.
If it were not for AgForestry, I would not have the network of professional contacts. Contacts who have been instrumental in molding the person I have become. Nor the skills or experiences which have shaped who I am. As I never would have been introduced to these inspirational individuals.
If it were not for AgForestry, I would not have worked with kids in remote Shageluk Alaska, built houses in Nicaragua, served with medical teams in Guatemala and China, volunteer at the homeless shelter, or serve as a volunteer housekeeper at Holden Village. As I would never have known about the social justice needs and opportunities to serve joyfully.
If it were not for AgForestry, I would not have experienced "Service above Self" in Brazil with Rotary International as a Group Study Exchange participant. As I would not have had the diverse background to make it through the interview.
If it were not for AgForestry, I would not have pruned coffee and taught English to young Maasai girls in Tanzania, nor assisted with the community development plan for my friends in Ulanga Kilomboro Diocese. As I would not have had the faith in myself nor the skills needed to accomplish these gifts.
If it were not for AgForestry, I would not have experienced agriculture and natural resource management in Hawaii, New Zealand, Israel, and Scotland (ILAC). As I would not have had the network of alumni to travel and learn with.
If it were not for AgForestry, I would not be helping my tribal friends gain root gathering ground on private land where wetlands have been restored. As I would not have had the network of inspirational tribal friends to teach me their traditions and ceremonies.
Today I am retired from USDA and currently volunteer with Oregon State University with Master Gardeners, Master Food Preservers assisting with outreach and education.  In 2019, I was honored with the Oregon State Extension Cooperators Award for volunteering to achieve their mission.
I work with the tribes to grow, prepare, and preserve traditional foods in a food safety conscious way.  Learning to respect their culture, traditions, and feasts in the process.
My dreams of becoming Jacque Cousteau have not been realized as of yet. Picking up trash on the beach and roadways is a start to a better future for terrestrial and marine life. One day, I'll do more…..
If it were not for AgForestry, I would not be the person I am today.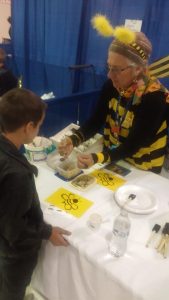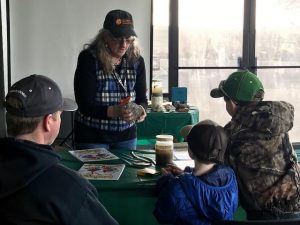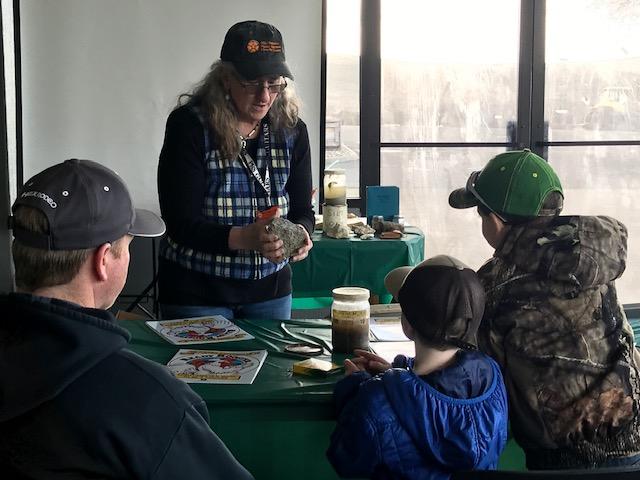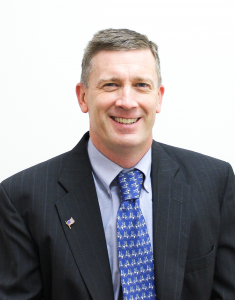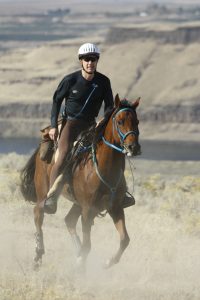 Ben Volk, AgForestry Leadership Class 23, was recently promoted to Vice President of J-U-B Engineers, Inc. Ben started with J-U-B in October 2000, the same month he started the AgForestry Program with Dave Roseleip in command.  He was previously employed, for 7 years, as the District Engineer for the Kennewick Irrigation District. Ben was a Project Manager for J-U-B from 2000-2006 then became the Area Manager of the Tri-Cities Office from 2006-2019.  Ben recently moved to Reno, Nevada and opened a 14-person office with the merger of J-U-B Engineers, Inc. and Dyer Engineering Company (DEC).  J-U-B now has 410+ employees in seven states and is very active in the agricultural market.  Ben's involvement in the AgForestry Program has enabled him to develop strong relationships with large and small farms throughout the Columbia Basin.  As a Certified Water Rights Examiner in Washington and Oregon and a Water Rights Surveyor in Nevada, he has continued to help agricultural clients use and maintain their valuable water rights. 
While Ben has moved to Nevada with his wife Susan, he continues to support clients in Oregon and Washington, and he has pledged his continuing support of the AgForestry Leadership Program.  He can point to the lessons he learned during the program as helping to develop and refine his leadership skills throughout his career.  While J-U-B provides all types of Civil Engineering services, Ben has focused the majority of his career on Water Resource Management.  Now that he has moved to the driest state in the nation, he is looking forward to honing his leadership skills to continue to meet the needs of his clients.
In his spare time, Ben enjoys traveling with his wife Susan and visiting their two grown children, Libby and Regan. He enjoys trail running, mountain biking, and the occasional horseback ride.  As a 2-time Ride and Tie World Champion and a 6-time Ironman finisher (Hawaii, Canada (x2), Coeur d'Alene (x2) and Florida), he is always looking for the next challenge.
Alumni - We want to hear from you. Send an email to leaders@agforestry.org and let us know where life has taken you since your AgForestry experience.