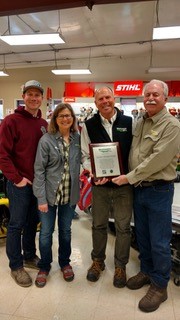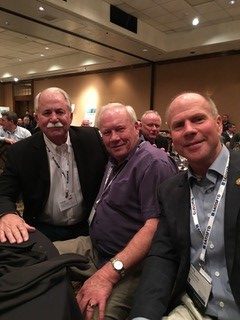 Greg Hamilton, AgForestry Class 8
After 40 years working as a third generation farm equipment dealer in Okanogan, first as Hamilton Farm Equipment Center (HFEC) and then since 2012 as Washington Tractor, Greg Hamilton is finding himself busier than ever in retirement. He credits both his experience in AgForestry and having been raised in a family run business with instilling a desire to pay-it-forward and give back to the community. Greg shared that "In general, small business people truly are the 'salt of the earth.' They go the extra mile for their employees and invest time, energy and often resources back into their communities."
Greg and Mary, his wife of over 40 years, have set an exemplary model of this by starting the Hamilton Youth Foundation in 1991. The foundation has been funded by .25% of gross annual sales from the Okanogan Dealership, first as HFEC and then as Washington Tractor, Okanogan. The board is comprised of individuals from Manson to Oroville, Washington who are all involved in local agriculture. Since the foundations start they have donated over $400,000 back to school children in the form of scholarships and 'no interest' loans for FFA/4-H projects.
Greg recalled two lasting impressions from the AgForestry Program that really stuck with him. The first was on the D.C. trip when he and some members of his cohort headed into a meeting with the Environmental Protection Agency. He shared how he went in expecting to meet an adversary and to experience an unwelcoming environment, however, when he left he realized, "People with different perspectives are still good people. They aren't trying to make life more difficult. They just have different priorities, and we're all better off if we try to understand where each other is coming from."
The second profound moment was during the international trip that AgForestry Class 8 took to India. Greg shared while in Calcutta, surrounded by immense poverty, they had the chance to meet with Mother Teresa, who reminded everyone, "You have a problem of poverty in your communities back home, what are you doing about it?" Greg said this has really stuck with him, "It's easy to look beyond, not seeing the local hardships, easier to see what is bad about other places, but often, your help is needed right around the corner."
Overall, Greg thinks of AgForestry as an MBA program, sharing that participants will meet new individuals, who will make you 'up your game' and help you to develop the self-confidence to be a strong leader. Greg says, "We're all busy, but you don't have the time not to be involved with AgForestry."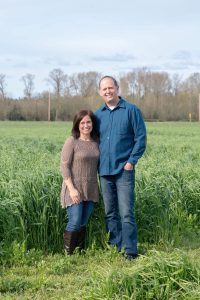 Tristan Klesick, AgForestry Class 32
Tristan & Joelle Klesick were introduced in the early 1990's to a few farmers from the Willamette Valley, and were inspired by them. He recalls, "they were impacting the world around them by growing food and with a growing family ourselves the idea germinated, and we began a journey towards farming and raising our family." The Klesick's farming adventure started on a 4×8 foot plot, which has grown into 37 acres in Stanwood, WA.
Tristan said, "AgForestry was a natural fit for me." He was already serving on County boards, local Dike Districts, and was helping to launch the NW Ag Business Center. "AgForestry introduced me to the entire state, it's challenges and how the Natural Resource Community could impact our state for the better."
"The vast network that AgForestry introduced me to is able to connect and move ideas, projects, legislation forward. I am firm believer that local opportunities are best served by local folks who know their communities. And farmers, foresters, and fishers are uniquely equipped to help Washington state move forward with practical solutions. AgForestry enhances the delivery of these solutions through their network and leadership program."
Tristan believes that AgForestry Alumni are servants first. "By serving our communities we can break down barriers and get to the heart of issues. We can't always solve them, but by being a voice for our communities we can impact and influence the process and the outcomes. AgForestry expanded my ability to see the bigger picture. I run into the alumni serving their communities everywhere!"
When asked how Tristan helps others to become strong leaders, he said by listening. "Listening to others shows you care and when it is your turn to share, they often reciprocate. I also do not believe that all the wisdom or knowledge resides with me and am eager to learn and willing to incorporate other ideas and the ideas of others, especially if they better than my own."
"AgForestry has its greatest impact by having it's alumni serve on boards, elected positions, ad hoc committees, really wherever leadership is needed. By serving at these levels, we make our communities and our state better." One way Tristan is making his farming community better is by developing a new logistics management software called Customer Aligned Logistics.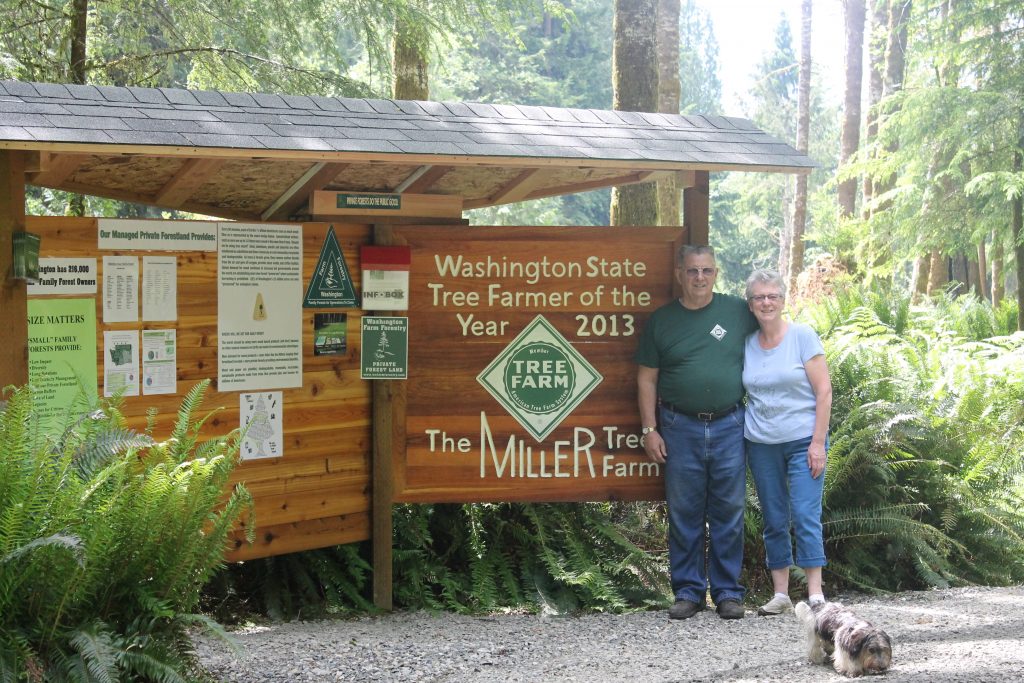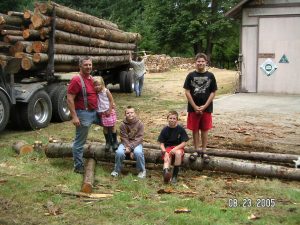 Ken Miller, AgForestry Class 22
Ken and Bonnie met in first grade, where they quickly became sweethearts. They've now been married over 55 years and have shared their love of the forest and nature with their kids and grandkids. Part of the Miller's farm in Thurston and Grays Harbor Counties neighbor the popular Millersylvania State Park. This gives the Millers a unique opportunity to easily host visitors for farm tours and to educate on the importance of SFLOs in Washington State.
"Since graduation I think I've evolved from a supporter/advocate to an activist for SFLOs – some of the finest people you could ever want to meet. We give a lot of tours on our farm to anyone wanting to see what we do – which means they also have to see or listen to a long list of issues that preclude/discourage the next generation working to keep our land forested. We've even hosted a tour/sit-down discussion with a delegation of Japanese Legislators wanting to understand US SFLOs in order to better serve their own – scary at first but turned out to be interesting and fun." 
Click here to read the full article about the Japanese legislators visit.
Ken says they were pretty naïve about the real costs of growing timber. In addition, to the high cost of the land, they have found numerous other expenses, including the planting of over 40,000 seedlings, controlling the brush so that those seedlings can survive, controlling deer and other animal damage, and general maintenance expenses – and thousands of hours of free labor/exercise. Dealing with these daily tasks and various legislative challenges has led Ken to be a voice for Washington State SFLOs.
"I remember being terrified trying to talk in Senator Murray's office during our Class visit to DC with couple of my braver classmates. I've been back to DC a few times since helping Tree Farm and the American Forest Foundation with personal visits to my legislators. I regularly testify on behalf of my industry and peers at our state's Forest Practice Board, the Fish and Wildlife Commission, and at our State Legislature – I still get scared but I can do what wasn't possible before AgForestry motivated me to get more involved."
"One of our Class graduation speakers talked about not taking on too many issues – I didn't pay close enough attention – but did tend to focus on just my own community of SFLO issues, and at 77 I'm still learning how to say "no!" Caring too much is sometimes a bad thing. I go to a lot of Olympia meetings regarding forestry and a few other natural resource events – rarely without seeing someone that is part of our larger family of AgForestry graduates all proactively supporting our own industry, or sometimes just fending something off so we don't become lunch for someone else's interest."
Using a periodic harvest schedule allows the Miller's to keep their land sustainably forested and undeveloped. Their long-term goal is to periodically harvest 10-15 acre plots. Work on the farm is mostly a family affair in hopes of providing their city-grown grandkids and great grandkids with a work ethic and a love of the outdoors. Perhaps one of them will continue the Miller's labor of love?
"I think AgForestry helped my collaborative skills (still needing work) – putting one's self in others shoes helps: understanding; focus on the real issues; and sometimes finding more win-win's. I've even found myself really liking and respecting folks on the other side of my issues – even if they still remain all screwed up despite my best efforts.😊"
"AgForestry has helped me to develop the types of close relationships/friends that will sometimes tell you what you need to hear, not just what you want to hear – real friends aren't afraid to give constructive feedback!"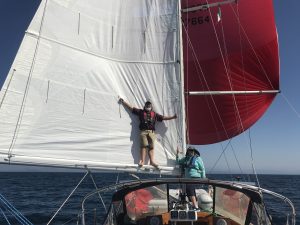 Sharon Podlich, AgForestry Class 20
Hello I'm Sharon Podlich, a member of leadership Class 20, one of the lucky retirees, who just happens to be enjoying(?) my COVID 19 quarantine aboard a 44 foot sailboat in sunny, but very subdued Mexico with my Captain–Chuck, Class 16.
I was involved in our orchard business during the harvest seasons, and with various "work from home" projects until 2003, when we built an on-farm store and cider press operation.  In my contact with our customers, I felt the biggest impact I made to agriculture was one-on-one conversations explaining a small fraction of activities in the orchard.  They often went away amazed at "the amount of science involved."
One of the things my husband and I noticed as we left the fruit growing business was that the pace of change in our always dynamic industry seemed to accelerate and we felt a bit left in the dust!  Perhaps our influence would just be financial to various industry support organizations to help the younger generation.
However, in the past week I have had a couple one-on-one electronic conversations where I still imparted a little bit of knowledge that the other party did not know when they first expressed their opinion. As a result of those interactions, I was hit anew with how little our culture understands the knowledge and skills of farmers and farm workers.  Currently, our society exhibits a disdain for the profession and feels they must rescue the younger generation from having to work on the farm.  I am hopeful that one of the positives that will result from this challenging time will be a Pride in Agriculture, as people realize the importance of the farm worker and growing our food in our country.
So even as a retiree, I still jump at an opportunity to share the excitement of our orchard lifestyle and help others understand the level of knowledge, skill and art involved in being a farmer.  And it never has been a profession that could be learned in a day and that is definitely not the case now.   We are glad to financially support AgForestry, as they work to help the next generation of farmers feel the Pride of Agriculture.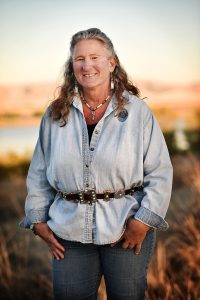 Andrea Mann, AgForestry Class 15
If It Were Not For AgForestry….Where would you be today?
As a farm kid from Nebraska, I had no idea I would be living near the ocean and forests one day. My next interests were wildlife, range and tree farming which brought me to the University of Nebraska, USDA, and eventually Washington State in 1986. I learned about AgForestry through farmers I worked with who were graduates. I applied, interviewed, and was selected for Class 15 in the summer of 1991.
My classmates were from all walks of life with great diversity in their knowledge and experiences. I learned so much from them and their interests and passions. I had not traveled out of the country further than Vancouver, B.C. or Juarez, Mexico, so traveling to SE Asia (S. Korea, Thailand, Singapore, and Malaysia) was an excellent opportunity to learn about agriculture, culture, art, and travel. I also had never been involved politically as a federal employee. Traveling to Olympia, Washington D.C. and Virginia were an education in how to play the game to gain support for your interests.
I learned to write concise white papers, develop effective public policy, and present direct pointed testimony which came in handy when volunteering with non-profits focused on social justice, regenerative agriculture, and environmental justice. I also learned to feel more comfortable speaking in front of an audience, especially an audience who didn't agree with my point of view. I learned to listen and respect others viewpoints and how to work together to resolve conflict.
After graduation I continued to give back to AgForestry by helping with the selection committee, attending alumni tours, participating in class outreach and fundraising events, and eventually serving on the board.
If it were not for AgForestry, I would not have the network of professional contacts. Contacts who have been instrumental in molding the person I have become. Nor the skills or experiences which have shaped who I am. As I never would have been introduced to these inspirational individuals.
If it were not for AgForestry, I would not have worked with kids in remote Shageluk Alaska, built houses in Nicaragua, served with medical teams in Guatemala and China, volunteer at the homeless shelter, or serve as a volunteer housekeeper at Holden Village. As I would never have known about the social justice needs and opportunities to serve joyfully.
If it were not for AgForestry, I would not have experienced "Service above Self" in Brazil with Rotary International as a Group Study Exchange participant. As I would not have had the diverse background to make it through the interview.
If it were not for AgForestry, I would not have pruned coffee and taught English to young Maasai girls in Tanzania, nor assisted with the community development plan for my friends in Ulanga Kilomboro Diocese. As I would not have had the faith in myself nor the skills needed to accomplish these gifts.
If it were not for AgForestry, I would not have experienced agriculture and natural resource management in Hawaii, New Zealand, Israel, and Scotland (ILAC). As I would not have had the network of alumni to travel and learn with.
If it were not for AgForestry, I would not be helping my tribal friends gain root gathering ground on private land where wetlands have been restored. As I would not have had the network of inspirational tribal friends to teach me their traditions and ceremonies.
Today I am retired from USDA and currently volunteer with Oregon State University with Master Gardeners, Master Food Preservers assisting with outreach and education.  In 2019, I was honored with the Oregon State Extension Cooperators Award for volunteering to achieve their mission.
I work with the tribes to grow, prepare, and preserve traditional foods in a food safety conscious way.  Learning to respect their culture, traditions, and feasts in the process.
My dreams of becoming Jacque Cousteau have not been realized as of yet. Picking up trash on the beach and roadways is a start to a better future for terrestrial and marine life. One day, I'll do more…..
If it were not for AgForestry, I would not be the person I am today.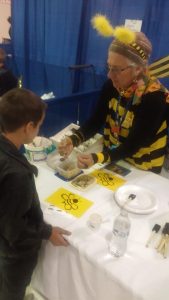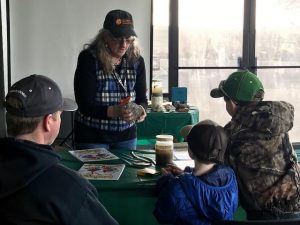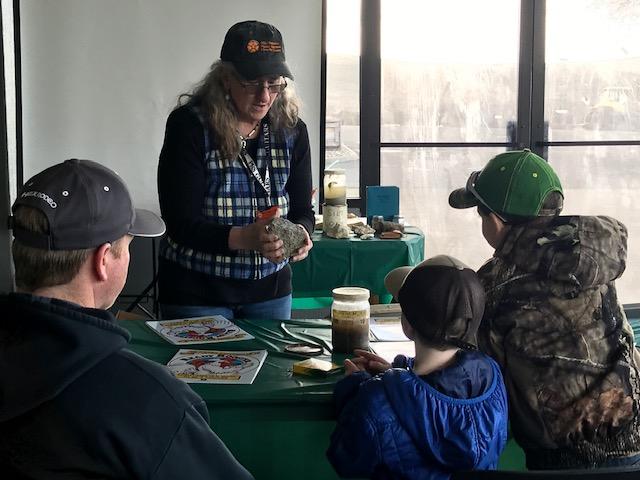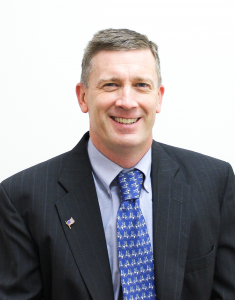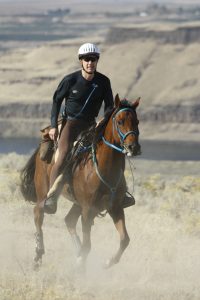 Ben Volk, AgForestry Class 23, was recently promoted to Vice President of J-U-B Engineers, Inc. Ben started with J-U-B in October 2000, the same month he started the AgForestry Program with Dave Roseleip in command.  He was previously employed, for 7 years, as the District Engineer for the Kennewick Irrigation District. Ben was a Project Manager for J-U-B from 2000-2006 then became the Area Manager of the Tri-Cities Office from 2006-2019.  Ben recently moved to Reno, Nevada and opened a 14-person office with the merger of J-U-B Engineers, Inc. and Dyer Engineering Company (DEC).  J-U-B now has 410+ employees in seven states and is very active in the agricultural market.  Ben's involvement in the AgForestry Program has enabled him to develop strong relationships with large and small farms throughout the Columbia Basin.  As a Certified Water Rights Examiner in Washington and Oregon and a Water Rights Surveyor in Nevada, he has continued to help agricultural clients use and maintain their valuable water rights. 
While Ben has moved to Nevada with his wife Susan, he continues to support clients in Oregon and Washington, and he has pledged his continuing support of the AgForestry Leadership Program.  He can point to the lessons he learned during the program as helping to develop and refine his leadership skills throughout his career.  While J-U-B provides all types of Civil Engineering services, Ben has focused the majority of his career on Water Resource Management.  Now that he has moved to the driest state in the nation, he is looking forward to honing his leadership skills to continue to meet the needs of his clients.
In his spare time, Ben enjoys traveling with his wife Susan and visiting their two grown children, Libby and Regan. He enjoys trail running, mountain biking, and the occasional horseback ride.  As a 2-time Ride and Tie World Champion and a 6-time Ironman finisher (Hawaii, Canada (x2), Coeur d'Alene (x2) and Florida), he is always looking for the next challenge.
Alumni - We want to hear from you. Send an email to leaders@agforestry.org and let us know where life has taken you since your AgForestry experience.