AgForestry Alumni Making a Difference...
Witherbee Honored with Scholorship
The Washington Apple Education Foundation has created a new scholarship in the name of executive director and AgForestry Class 27 alumni, Jennifer Witherbee, to honor her 20 years with the organization.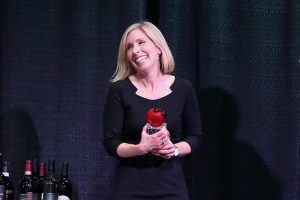 Life changing experiences come in all shapes and sizes, and for many of the more than a thousand people who have graduated from the AgForestry Leadership Program, participation represents a crucial milepost in their lives. In episode 155 entitled: Leadership and Learning the AgForestry Way, listen in as Matt Kloes, executive director of the organization, describes how the program changes lives while getting a first person account of how it influenced Class 13 participant Scott Yates, host of Wheat All About It! and director of communications and producer relations for the Washington Grain Commission.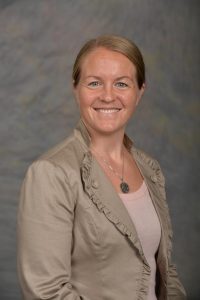 Hannah Poush named AgForestry Program Director
In this role, she will oversee leadership Class 42 and lead the charge in assuring the ongoing success of the program.
For Hannah, a member of Class 38, AgForestry is a family affair. Both her mother and father graduated from the program when she was a child, and last spring her husband graduated with Class 40. Hannah was actively engaged in her AgForestry experience and has been determined to use this training to make a difference. She was appointed to the AgForestry Board, became a founding member of Orondo Community Partnerships, and was appointed and later elected to the Orondo School District Board of Directors.
Hannah grew up working on her family's apple orchard in Orondo, Washington, where she became deeply familiar with issues confronting agricultural producers. Her AgForestry training also provided a more nuanced view of natural resources issues and an appreciation for using collaborative approaches to solve them.
Most recently, Hannah worked as an Organizational Development Specialist for Auvil Fruit Company where she focused on process improvement and employee training. She led the development and implementation of an 8-week leadership development program for key employees.
Of Hannah, Matt Kloes, AgForestry's Executive Director says, "As a former board member and alum, she has a firm grasp of the leadership program and the overall organization. Her energy, passion for AgForestry, and proven ability to systematically develop and deliver adult educational programming are exactly what we need as we position AgForestry for another 40 years of success. I am excited to welcome her aboard!"
Congratulation to Class 18 AgForestry alumni, Dain Craver, for being named Good Fruit Grower's Grower of the Year!
Board of Directors Names Kloes New AgForestry Executive Director
Matt Kloes has been named Executive Director of AgForestry. For the past six months Kloes has been the Interim President and Program Director. He has been AgForestry's Program Director for four years.
Chair of the Board of Directors, Michael Broeckel, commented on the hiring process, "I couldn't be more pleased with the diligence our hiring committee exhibited over the last 6 months.  The team met almost weekly, reviewed and discussed over 30 applications, and conducted 2 rounds of in-person interviews. This was one of the finest collaborative efforts I have ever been a part of."
Of Kloes, Broeckel says, "Matt possesses a level of passion for AgForestry like none other, has fresh ideas to keep AgForestry as the premier leadership program in our state, and as a Class 36 graduate is a product of what AgForestry creates. It is my pleasure to announce him as the Executive Director of AgForestry."
Kloes' career has encompassed many different roles and responsibilities. Common threads throughout his professional experience include collaboration with diverse stakeholders to achieve common objectives, facilitating groups, and blending analysis with out of the box thinking to produce meaningful and actionable insights.
"Kloes says, "I am honored to lead this organization. I have witnessed firsthand the difference AgForestry makes in lives and communities in Washington state and beyond. I will work diligently with the Board, staff, and our community of alumni and supporters to perpetuate and build on the incredible legacy the organization has built over the past 41 years."
Recognized as the premier leadership development program in Washington State, AgForestry offers hands-on learning experiences for people working in agriculture, forestry, fisheries and other natural resource-based businesses. Over 18 months, 11 multi-day, in-state seminars are presented on topics related to communications, social services, government, industry, crime and corrections, and transportation, as well as one week in Washington DC and two weeks in a selected foreign country.
AgForestry Leadership Class 10 graduate and executive director of the Washington Winegrowers Association, Vicky Scharlau, talked with Irrigation Leader Magazine about the state's wine industry.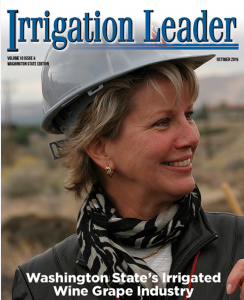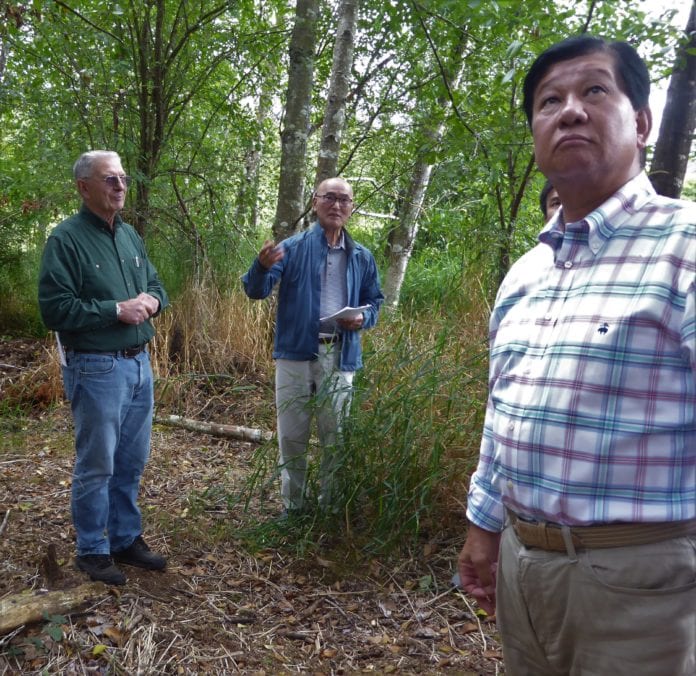 Japanese legislators touring an Olympia-based tree farm got recommendations on best practices from a small forestland owner as they sought information to aid their nation's timber industry.
Ken (AgForestry Class 22) and Bonnie Miller recently hosted a tour of their forest to advise Japanese legislators and foresters on ideas to improve their forestry industries. 
Ed Orcutt (AgForestry Class 17) was also involved in the tour, discussing challenges from the political side.
Congratulations to Jim Wilcox, AgForestry Leadership Class One, for being honored with the Daniel J. Evans Nisqually Stewardship Award.
The Evans Award is presented every five years to an individual or organization who has demonstrated tremendous leadership in the stewardship of the Nisqually Watershed. Jim, a founding member of the Nisqually River Council and a member of the Puget Sound Partnership's Leadership Council, has been an active voice for landowner stewardship, sustainable farming and business practices, and collaborative approaches to conservation.
A dinner and awards presentation will take place Wednesday, September 4, at Wilcox Family Farm in Roy, Washington. Ticket information can be found HERE.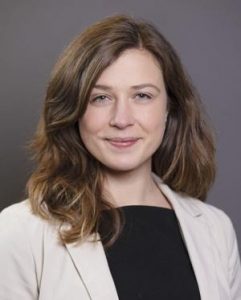 Hannah Clark, Class 39 graduate, has written a commentary piece in the Capital Press about the national crisis of lost farmland, and more specifically, it's impact in the west.
Josh Heinicke a young fruit grower in Class 41 was featured in the July 2019 issue of Good Fruit Grower.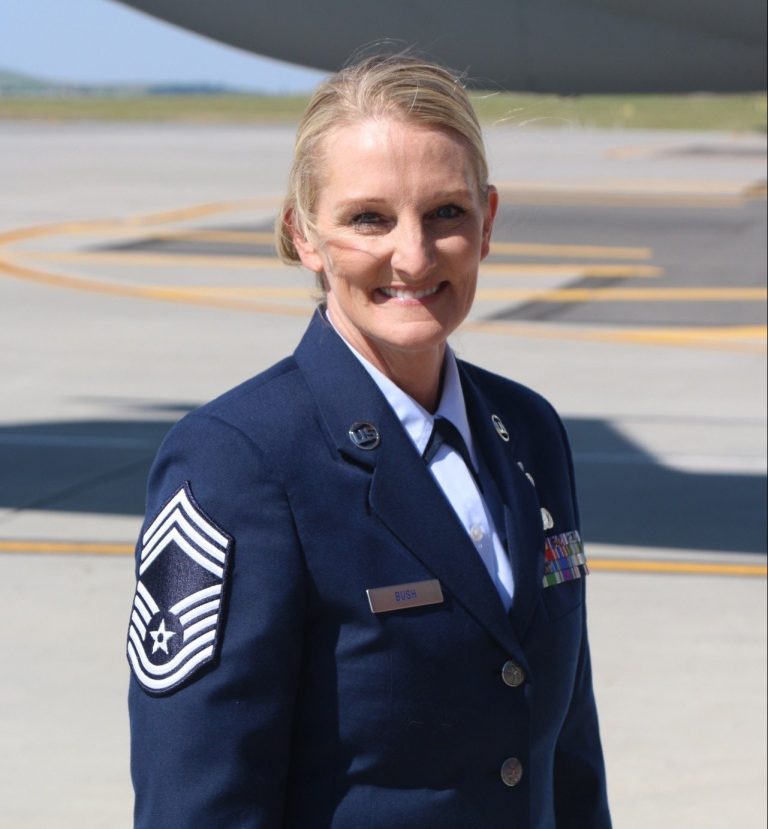 Thank you Kelly Bush (Class 25) for your 27 years of service in the United States Air Force.


And Congratulations on becoming a
Chief Master Sargent in the Air Force Guard.
(Which only 1% of those in the Air Force achieve)


Thank You for your service!
Shawn Clawsen (Class 30) & Boe Clausen (Class 32) both of Warden, WA earn top state honors in a national corn yield contest. Click here to read more!