AgForestry Alumni Making a Difference...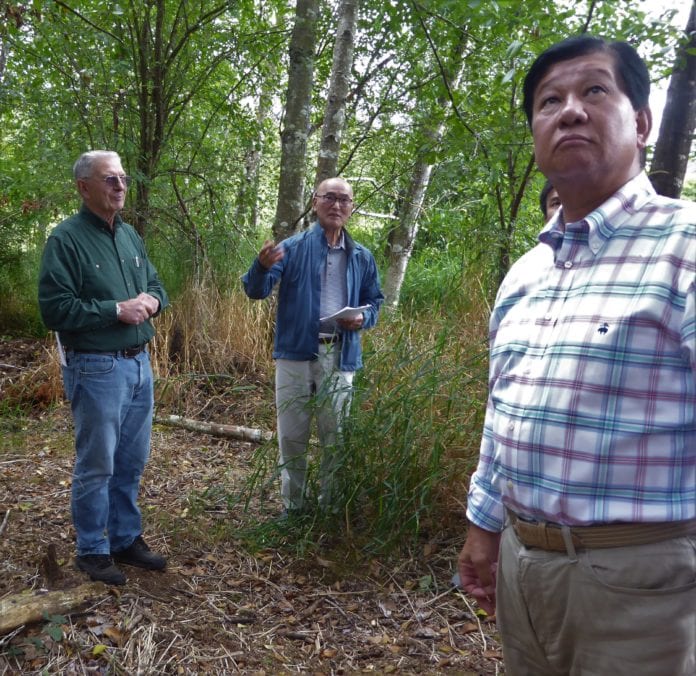 Japanese legislators touring an Olympia-based tree farm got recommendations on best practices from a small forestland owner as they sought information to aid their nation's timber industry.
Ken (AgForestry Class 22) and Bonnie Miller recently hosted a tour of their forest to advise Japanese legislators and foresters on ideas to improve their forestry industries. 
Ed Orcutt (AgForestry Class 17) was also involved in the tour, discussing challenges from the political side.
Congratulations to Jim Wilcox, AgForestry Leadership Class One, for being honored with the Daniel J. Evans Nisqually Stewardship Award.
The Evans Award is presented every five years to an individual or organization who has demonstrated tremendous leadership in the stewardship of the Nisqually Watershed. Jim, a founding member of the Nisqually River Council and a member of the Puget Sound Partnership's Leadership Council, has been an active voice for landowner stewardship, sustainable farming and business practices, and collaborative approaches to conservation.
A dinner and awards presentation will take place Wednesday, September 4, at Wilcox Family Farm in Roy, Washington. Ticket information can be found HERE.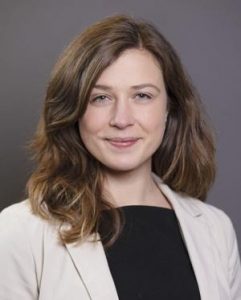 Hannah Clark, Class 39 graduate, has written a commentary piece in the Capital Press about the national crisis of lost farmland, and more specifically, it's impact in the west.
Josh Heinicke a young fruit grower in Class 41 was featured in the July 2019 issue of Good Fruit Grower.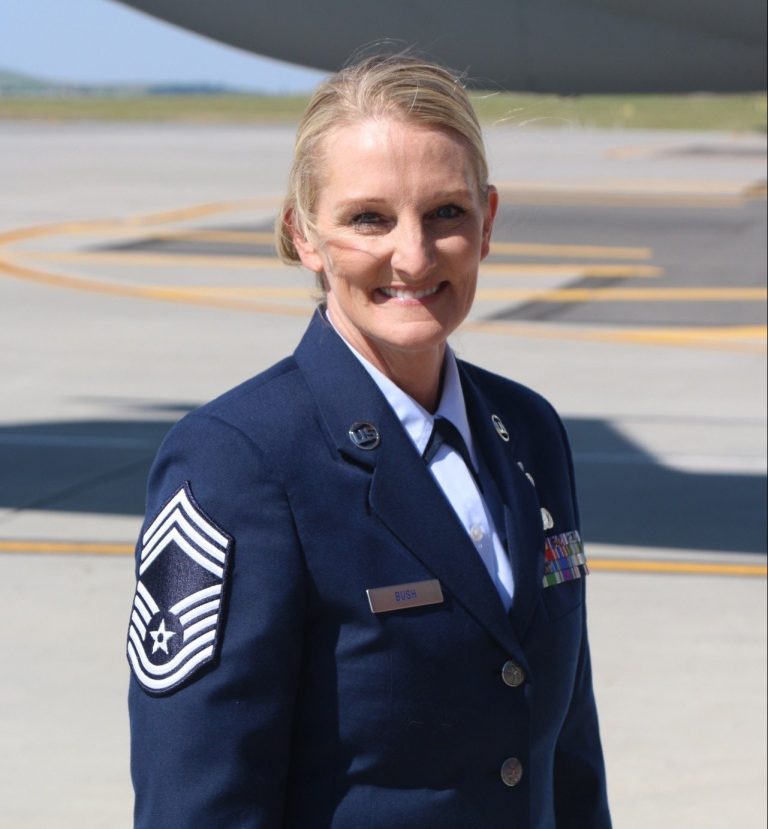 Thank you Kelly Bush (Class 25) for your 27 years of service in the United States Air Force.


And Congratulations on becoming a
Chief Master Sargent in the Air Force Guard.
(Which only 1% of those in the Air Force achieve)


Thank You for your service!
Shawn Clawsen (Class 30) & Boe Clausen (Class 32) both of Warden, WA earn top state honors in a national corn yield contest. Click here to read more!