Our monthly newsletter, The Dirt, comes out the first full week every month.
If you have any questions, would like to join our mailing list, or have something you'd like to share in The Dirt, please contact Melissa at melissa@agforestry.org
AgForestry Alumni Making a Difference...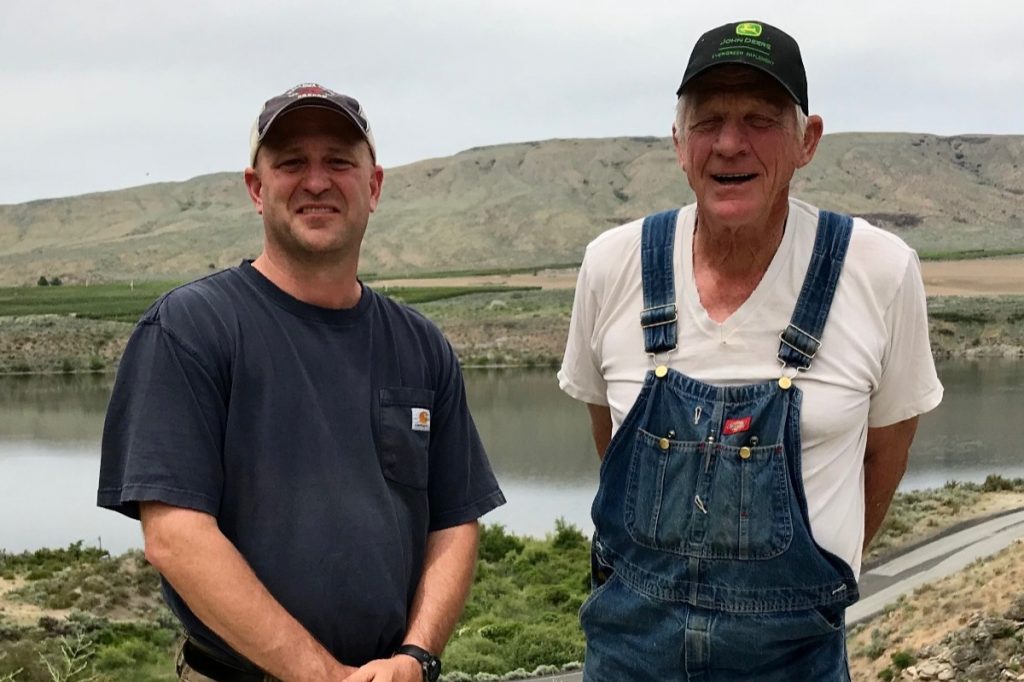 On September 7th, 2020 the Pearl Hill Fire erupted near Bridgeport, Washington. Over the next few days, it would burn over 220,000 acres, destroying appx 25 homes and commercial buildings along its path. Unfortunately, one of those homes belonged to Wade (19) & Jane Troutman. A GoFundMe was started on the Troutman's behalf by friends involved with the WA Association of Conservation Districts. Matt Kloes shares, "AgForestry underscores that relationships matter and reinforces the importance of giving back.  Even more than 20 years later, those lessons ring true with AgForestry alumni.  It was heartwarming to see Wade's classmates and the AgForestry community rally around the Troutman's."
We recently checked in with Wade, they have secured housing through a generous family in Bridgeport and are planning to rebuild, Wade is back out on his tractor reseeding winter wheat. Wade recalled, "I had kept all my AgForestry leadership materials, photographs, and souvenirs on a special shelf in the house. Memorabilia of one of the greatest experiences in my life. Losing it all in the fire was heartbreaking. I would like to thank everyone who donated to helping me rebuild, especially my classmates. It helped me realize that the fire burned some "stuff", but the knowledge and fellowship that I got from AgForestry, it could not touch."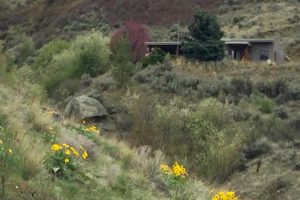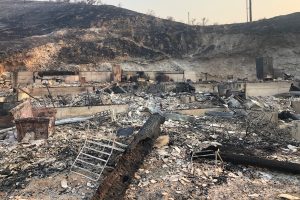 Lon (class 12) and Sheila Inaba run Inaba Produce Farms alongside their family in Wapato, Washington. When COVID-19 showed up in the spring, Inaba Produce Farms was able to join forces with the Washington State Department of Agriculture and Harvest Northwest, to shift their food production from packaging for restaurants to food banks. Lon took some time out of his
busy schedule to share some thoughts on AgForestry.
"The AgForestry Program was a wonderful program to show how our operation and our industry fits into our local, state, national, and international communities.  The many points of view expressed throughout the program gave us the perspective on how interconnected we are in the overall
workings of the our communities.  
We have had a longstanding relationship with the Northwest Harvest Organization  and it is very rewarding for our family and our employees to see our veggie boxes distributed throughout our local
communities and beyond. The crop diversity on our farm and our central location in the Yakima Valley gave us access to a variety of fresh, local fruits and vegetables to include in the boxes and to provide local, fresh picked, in season produce to consumers in need.  
The distribution network of Northwest harvest and the many local food banks allowed us to get the produce to those in need in a condition fresher than available in many grocery stores.  The hard work and dedication of our field and packing house employees made the transition from 2500 to 10,000 boxes per week relatively easy despite our continued shipping to our regular customers. We are proud to be working with Northwest Harvest to provide food to those in need."
Jason Alves (Class 40) shares that " Cultivating Success, Whole Farm Planning is a comprehensive course available to both those seeking to start their operation, and or grow their Ag business. It is through a generous grant from the VA Office of rural health that we can expand this opportunity to veterans at no cost to them. We at your Washington State Department of Veterans Affairs hope that this opportunity both re-invigorates as well as sustains the long history we have in Washington State of veterans finding their second mission by feeding, clothing and supplying our state, country and the world"
Click here for more info and to register for the 'Cultivating Success' program.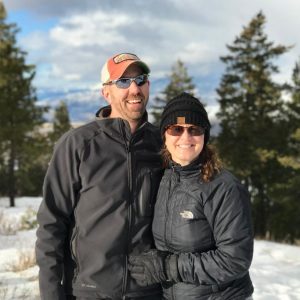 We recently caught up with Paul Katovich, Class 34, CEO of Highline Grain Growers, Inc. to discuss how COVID-19 has affected Washington grain growers. Paul says, by nature, grain growers are professional social distancers, so besides taking the necessary precautions of having a COVID-19 plan in place, they have been fortunate to operate the Waterville-based operations with only minor adjustments.
When asked about current market conditions and his outlook for the 2020 crop year, Paul likened grain markets to a constantly shifting bowl of marbles: sometimes the effect of moving a marble can be predicted, other times not. Paul shared the downturn in wheat prices had less to do with COVID-19, more to do with an increase in Chinese demand for corn and soybeans. This increase in demand has pushed export facilities to full capacity, which can depress the price of wheat at times.
On a positive note, Highline has had success in managing some of its operating costs and is passing that savings on to their wheat farmers by deferring payments on fall seed sales until the end of the year. For more info visit their website at 
highlinegrain.com
Highline has also been involved in distributing over 1,500 gallons of hand sanitizer to local agricultural communities. Way to support local farm families and school districts!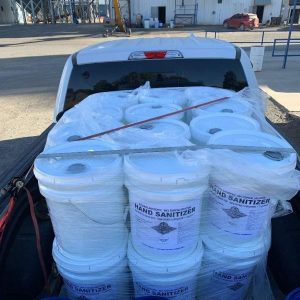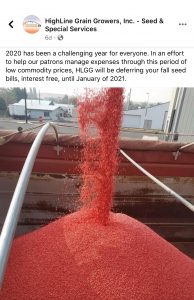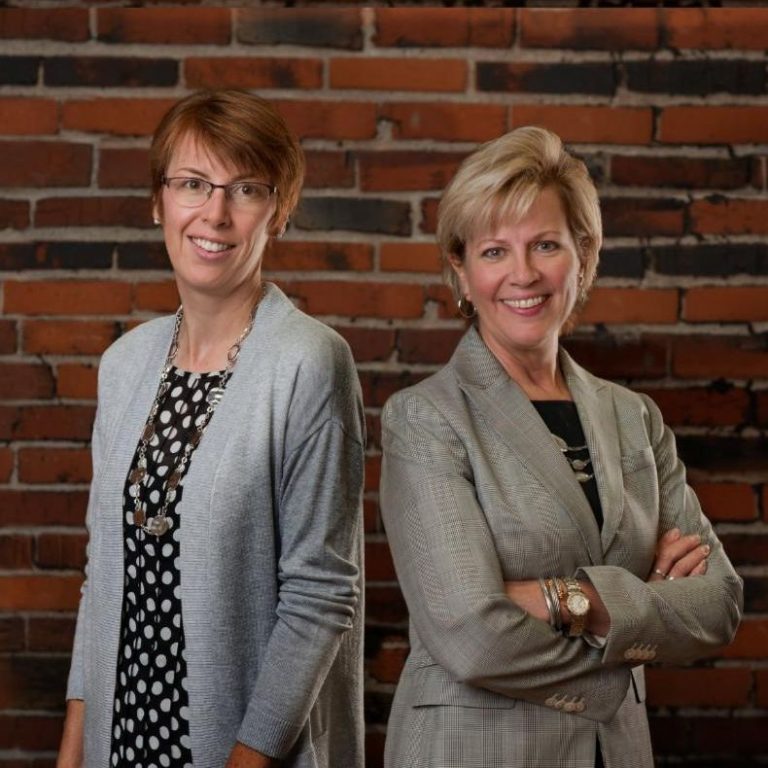 Sara will serve as Vice President and Chief Operating Officer of 501 Consultants, She told us about how AgForestry has prepared her for this transition.
"AgForestry has heightened my self awareness and emotional intelligence. As I embark on small business co-ownership and the increased responsibility that comes with that, I know that the future of 501 Consultants will be influenced by my personal and professional growth. I owe it to my team members and the clients we serve to continue learning. One of the more accessible and supportive opportunities to do so is AgForestry, and I am challenging myself in unexpected ways as a member of Class 42."
"To me, leadership is about realizing the potential in others. 501's founder and CEO (Vicky Scharlau, Class 10) is an AgForestry graduate, and she has made strong leadership characteristic of our work environment. As I now work with her to guide the direction of the company, AgForestry has provided an incredible, simultaneous opportunity to delve into what I see modeled and what I want to strive toward in my own leadership."
Coordinator of the Office of Farmland Preservation at the Washington State Conservation Commission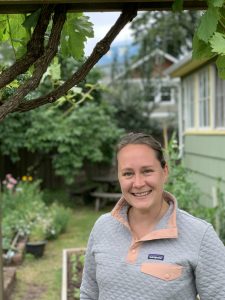 Tell us a little about what led you to working in farm and forest conservation. What will you be doing in your new role with the Washington State Conservation Commission?
I grew up on the Rathdrum prairie in North Idaho with alfalfa, wheat, and mint fields as neighbors. I've watched housing subdivisions pop up on once fertile fields, fragmenting the agricultural land base. I've seen that same story play out in Washington where I've lived for the last 13 years. I've sat at kitchen tables with farmers discussing the future of their land as well as talked with beginning farmers trying to figure out how they can ever afford a chunk of land to work as their own. I'm drawn to this work because it supports a future for working lands. It gives farmers, ranchers, and foresters one more tool in their toolbox to keep their land in production. It can also be an important tool in increasing access to land for the next generation.
In my role at the Office of Farmland Preservation at the Washington State Conservation Commission, I'll be working to address the loss of working farm and forest lands across the state. This will include working on conservation transactions, assisting local and regional stakeholders in their efforts to retain working lands, and providing resources to assist with farmland transition. 
What is the biggest challenge with what you do? What skills/strengths has AgForestry given you that have helped to deal with these struggles?
One of the challenges of this work is that it is often complex and slow moving while development moves quickly. When it comes to a conservation transaction, aligning the various policies, program processes, and landowner goals can often feel like putting together a large complicated puzzle. My time in AgForestry has helped me refine my communication style and given me a tight network of natural resource professionals I can call on for additional expertise. 
What do you find to be the biggest reward with the work you have done?
The biggest reward of this work is opening up landowners to the idea of conservation and then helping them through the process. Many folks don't know conservation is an option or how to go about it. I'm able to connect them to resources that allow them to envision a future where their land stays in production. I also appreciate that this work allows me the opportunity to get out from behind my desk and get to know farms and farmers across the state.
What are the first steps that an individual should take to ensure their land is retained as agricultural or forest lands. 
The first step is to think through what are your goals for the land. The next step is often to contact a local conservation organization to learn about the resources available in your area. This might be your local conservation district, a local land trust, or a county agricultural program. You can also contact me at the office of farmland preservation and I can help steer you in the right direction. 
What actions could a non-land owning individual take to support retention of agricultural and forest lands?
Support Washington farmers and foresters! The bottom line is if we want to keep Washington farms and forests, we need those businesses to be successful. Depending on your situation, this could take a variety of forms including buying Washington grown products, telling your policy makers how much you value working lands, or supporting local conservation agencies and organizations.
AgForestry Alumni Innovating...
Tristin Klesinck, Class 32
, faced many of the challenges that businesses across the state have dealt with. One way Tristan is making his farming community better is by developing a new logistics management software called 
Customer Aligned Logistics
. CAL has allowed him to expand from 600 deliveries a week to more than 2200 deliveries a week.
AgForestry on AM 610 KONA, Tri-Cities
Brian Baumann, Class 38, talked with Glenn Vaagen on the Washington Ag Network about his AgForestry experience, what the program means to industries and communities and why someone should apply for Class 43.
Life changing experiences come in all shapes and sizes, and for many of the more than a thousand people who have graduated from the AgForestry Leadership Program, participation represents a crucial milepost in their lives. In episode 155 entitled: Leadership and Learning the AgForestry Way, listen in as Matt Kloes, executive director of the organization, describes how the program changes lives while getting a first person account of how it influenced Class 13 participant Scott Yates, host of Wheat All About It! and director of communications and producer relations for the Washington Grain Commission.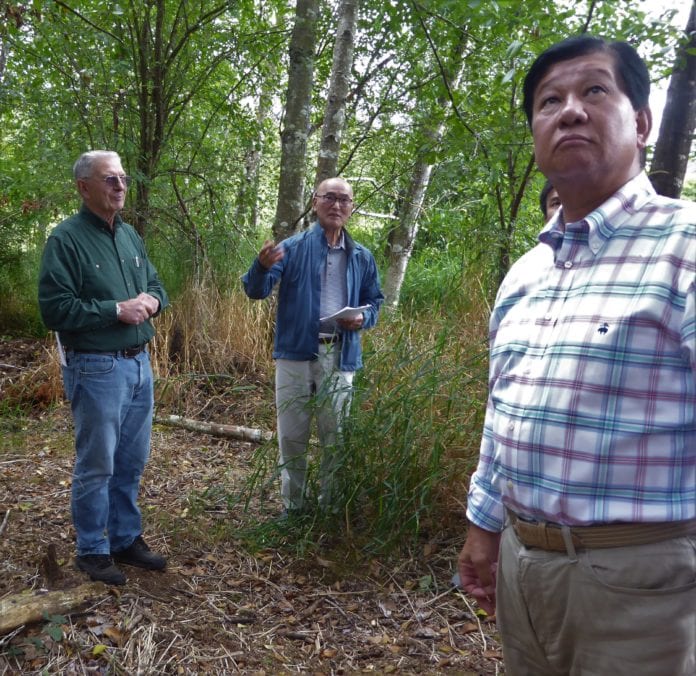 Japanese legislators touring an Olympia-based tree farm got recommendations on best practices from a small forestland owner as they sought information to aid their nation's timber industry.
Ken (AgForestry Class 22) and Bonnie Miller recently hosted a tour of their forest to advise Japanese legislators and foresters on ideas to improve their forestry industries. 
Ed Orcutt (AgForestry Class 17) was also involved in the tour, discussing challenges from the political side.