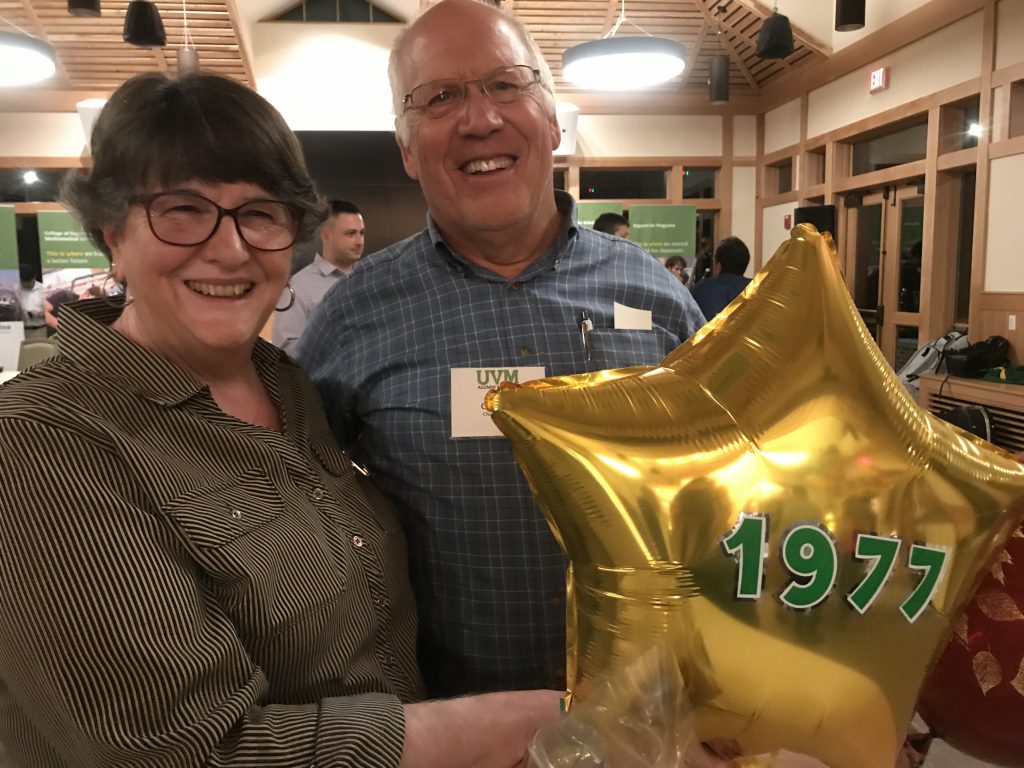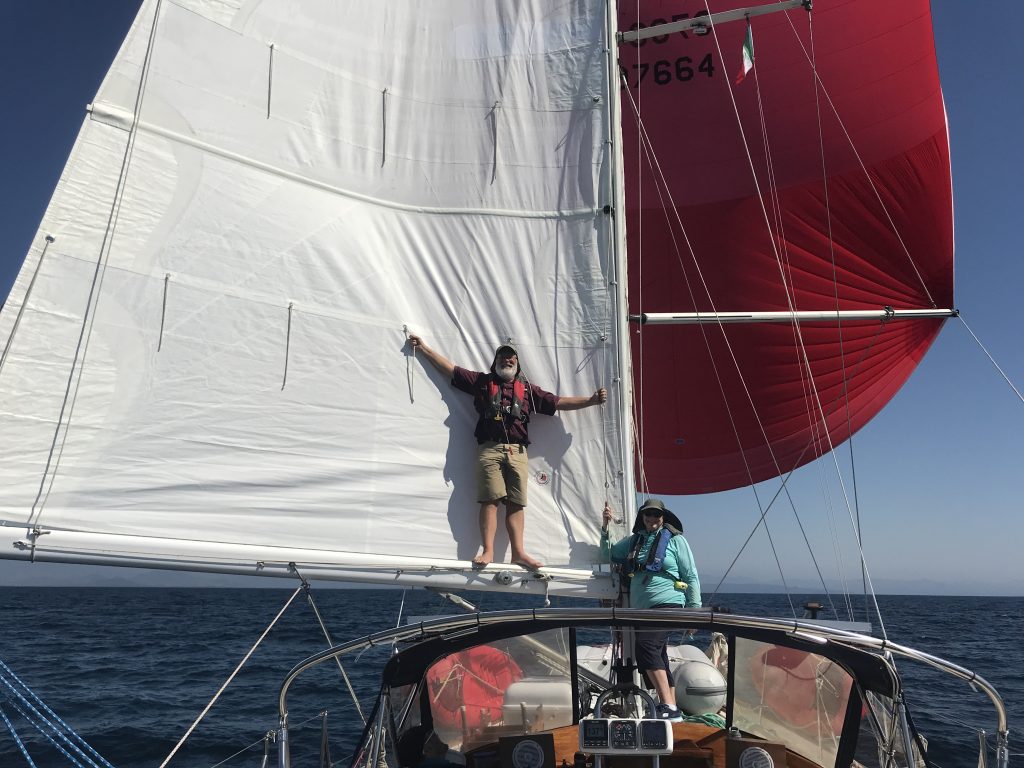 Hello I'm Sharon Podlich, a member of leadership Class 20, one of the lucky retirees, who just happens to be enjoying(?) my COVID 19 quarantine aboard a 44 foot sailboat in sunny, but very subdued Mexico with my Captain–Chuck, Class 16.
I was involved in our orchard business during the harvest seasons, and with various "work from home" projects until 2003, when we built an on-farm store and cider press operation.  In my contact with our customers, I felt the biggest impact I made to agriculture was one-on-one conversations explaining a small fraction of activities in the orchard.  They often went away amazed at "the amount of science involved."
One of the things my husband and I noticed as we left the fruit growing business was that the pace of change in our always dynamic industry seemed to accelerate and we felt a bit left in the dust!  Perhaps our influence would just be financial to various industry support organizations to help the younger generation.
However, in the past week I have had a couple one-on-one electronic conversations where I still imparted a little bit of knowledge that the other party did not know when they first expressed their opinion. As a result of those interactions, I was hit anew with how little our culture understands the knowledge and skills of farmers and farm workers.  Currently, our society exhibits a disdain for the profession and feels they must rescue the younger generation from having to work on the farm.  I am hopeful that one of the positives that will result from this challenging time will be a Pride in Agriculture, as people realize the importance of the farm worker and growing our food in our country.
So even as a retiree, I still jump at an opportunity to share the excitement of our orchard lifestyle and help others understand the level of knowledge, skill and art involved in being a farmer.  And it never has been a profession that could be learned in a day and that is definitely not the case now.   We are glad to financially support AgForestry, as they work to help the next generation of farmers feel the Pride of Agriculture.