AgForestry Class 40 Members Share Parallel Paths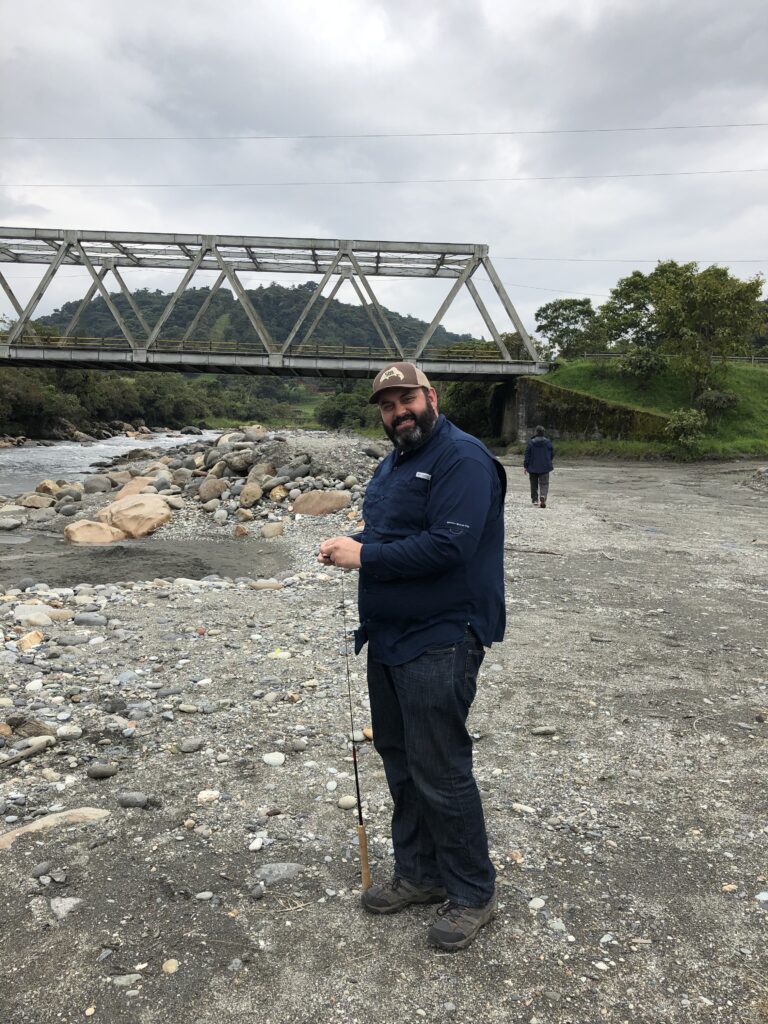 From developing a love of the outdoors at a young age to education and career paths that led them to work at Conservation Districts, Class 40 members Evan Bauder and Ryan Williams share much in common. Most recently, Evan and Ryan were – within days of each other – named the chief executives of their Conservation Districts. In this Alumni Spotlight, we explore the striking similarities between Evan and Ryan and their thoughts on AgForestry.
Evan grew up in rural Mason County. Following his older brother around he learned the ways of fishing and hunting, and the excitement behind exploring the natural world. Before heading off to Western Washington University (WWU) with plans of becoming a science teacher, Evan completed a summer internship with the Hood Canal Salmon Enhancement Group. The experience was life- changing. The internship reminded Evan where his core interests were and inspired him to redirect his path to attend WWU's Huxley College of the Environment.
Ryan moved to Washington at age 10 and quickly began his exploration of Skagit and Snohomish Counties. It was there a love of fishing and appreciation of the outdoors was ingrained into his soul. Ryan went on to attend the University of Washington, where he majored in Environmental Studies, and earned certificates in Restoration Ecology, Wetland Science & Management, and Stream & River Ecology.
After college, Evan and Ryan started off as fieldmen at the Mason and Snohomish Conservation Districts respectively. As time passed each came to the realization that they could have a greater impact in multiple areas of conservation by getting out of the field and pursuing leadership roles.
As Evan and Ryan grew in their leadership roles, they joined AgForestry to refine their skills and engage in new experiences. As fate would have it, both were accepted to Class 40.
Ryan said it was a watershed moment during the first AgForestry seminar when he realized, "to be successful, you have to be comfortable with being uncomfortable." He went on to share, how the program creates that opportunity by "providing a safe space to examine yourself and practice leadership in a group setting."
Evan noted the importance of collaboration is emphasized through every step of AgForestry. One of the most important lessons he learned about successful collaboration is to stay focused on common interests and the end goal, instead of getting tied up in individual positions. Whether working with team members, other agencies, or in the community, Evan keeps this in mind.
When Ryan and Evan were asked why an individual should apply for AgForestry, they agreed the significance of gaining perspectives from differing viewpoints is an integral part of the program.
Evan added, "Learning to be open minded and really hear what people are saying is priceless in self growth and development."
Ryan shared, "The program demystifies aspects of the public policy process, builds your critical thinking skills and opens your eyes to the fact that regardless of what level you are at professionally, you can get involved and make a positive impact."
On behalf of the AgForestry Family, congratulations to Evan Bauder for his promotion to District Manager of the Mason Conservation District, and Ryan for his promotion to Executive Director at Cascadia Conservation District. We look forward to watching both of you continue to grow, develop and flourish.